The Benefits of Leasing a Car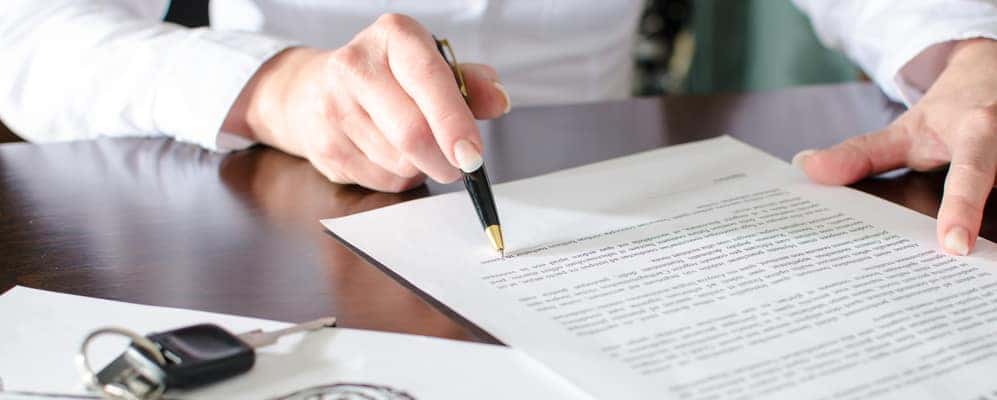 For many North Haven car shoppers, upgrading their ride means financing a car for five to seven years and selling or trading it in when it's time for a new one. While this is still a good option for most drivers, there's another way to get your hands on the new vehicle you want – leasing. Leasing is a viable way for shoppers to get behind the wheel of a new vehicle without the hassle – and expense – of buying outright. Learn more about the befits of leasing with Executive Dodge Jeep RAM to find out whether it's the right option for you.
How Does Leasing Work?
Unlike financing, which is based on the vehicle's total purchase price minus your down payment and/or trade-in, your lease payment is based on the depreciated value of the vehicle at the end of the lease term. Rather than financing the entire cost of the vehicle, you'll be financing that depreciated value. For example, if your vehicle has a $30,000 purchase price and will be worth $20,000 at the end of your three-year lease, your payments will be based on the $10,000 difference in value, plus fees and interest. This lower liability often means drivers can afford to lease a vehicle that has more luxury options and technology than they could if they were buying the vehicle outright.
What Are the Benefits of Leasing?
There are many benefits of leasing a vehicle, particularly if you like driving a model with the latest features, but don't want to go beyond your budget in the process:
You can upgrade to a new model more frequently
You can get more vehicle for the money
Full warranty protection for the entire lease term
Lower tax and registration costs
No trade-in to worry about
Smaller down payment required
If you like having access to the latest technology, and you aren't concerned with customizing your vehicle so much as having reliable, stylish transportation in Hamden, leasing might be the perfect option for you.
Explore Your Options at Executive Dodge Jeep RAM
The finance center at Executive Dodge Jeep RAM will be happy to help if you're still a bit unsure whether buying or leasing is the right option for you. When you're ready to get behind the wheel of a new Jeep Grand Cherokee or Dodge Durango in Meriden, you can contact us to schedule a test drive. Compare the Dodge Durango vs. Ford Explorer, 2-door Wrangler vs. 4-door Wrangler, or even compare RAM 1500 vs. RAM 2500 assist you on your car buying adventure.